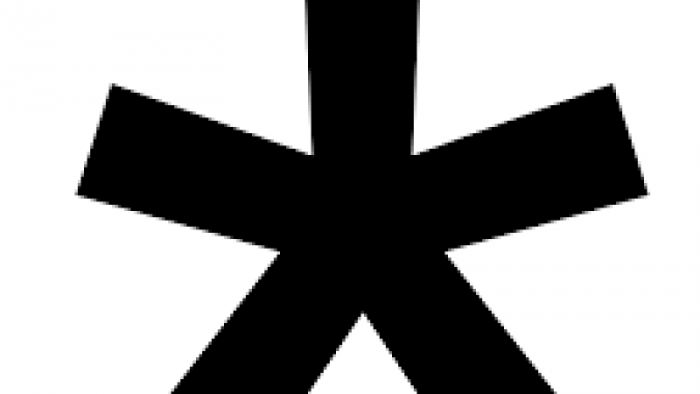 Time To Lose The Asterisk, Please by Shanti Tharayil
It has been four weeks since I was sworn in as an attorney. Well, four weeks and 5 days to be exact. Despite my admission to the Michigan State Bar, I have yet to remove the line in my signature block that alerts recipients to the fact that they are interacting with a student attorney, not an attorney (full stop). I also cling to my title of "legal fellow" the way Linus clings to his security blanket. My reticence to identify myself as a full-fledge attorney is as much force of habit as it is insecurity. Referring to myself as an attorney feels funny and foreign and I worry that by doing so clients and stakeholders will give my words more weight than I think they are worth.
Like a newborn in its first month of life, my growth and development over the last few weeks and has been exponential.  Every day I learn something new. Though this steep learning curve is exhilarating, it perpetuates my anxieties and I question whether or not I know now or will ever know enough to speak cogently and authoritatively on a subject people expect me to.  The intricacies and implications of immigration law are vast, and the more I explore and learn, the more I appreciate how little I know. What's more, as I get further into my fellowship year, it is becoming increasingly clear that the most important lessons may, in fact, have very little to do with the law itself.
Against this backdrop, I offer the five most unexpected, interesting, and silly things I've learned in my new life as a baby lawyer. To any experienced practitioner, none of these will come as a surprise.
1. "Orange is the new Black" is representative of almost nothing. Early in my fellowship, I met Asha. Asha was then, and is still, detained and we met at the facility where she is currently being held. Unless you count the midnight tour of Alcatraz, this was my first time inside a jail and I was immediately struck by the order. Individuals in matching orange jumpsuits stood in uniform lines and waited silently for their turn to be poked, prodded, interrogated and inspected. Along another wall, a series of small cells temporarily housed inmates with their faces pressed up against the glass doors looking out.  While the rigidity and harsh lighting offered stark contrast to the fictionalized portrayals of prison life with which I was familiar, not everything was different from Hollywood's depiction. As in the show, camaraderie and relationships have been a central part of Asha's experience in detention. During each visit, she whispers the new slang words she learned from her bunk-mates and tells me stories of inmates sticking up for one another and sharing magazines, Cheetos, and rations of shampoo. For Asha, a survivor of domestic violence, these relationships have been instrumental in her empowerment and healing and bring a touch of the silver screen to an otherwise bleak situation.
2. Lawyering at the kitchen table is tricky business. Last week, I met with a client, Gabby, and her husband in their home about an hour away from our offices. When I arrived, I was immediately greeted by Gabby's youngest daughter, an adorable six year old wearing fuzzy onesie pajamas. The sight filled me with joy; after all there is nothing better than a six-year-old in footed pajamas. I wasted no time getting to business. I took a seat at the kitchen table and began asking Gabby and her husband a series of invasive and personal questions which the court requires responses to before it will initiate proceedings. As a result of my questions, Gabby's husband was made to divulge details of his criminal past – details that he was clearly would have preferred to remain private. And, not only was he made to disclose these details to me, a lawyer two decades younger than him, but he was forced to admit to them while in his own home, at his kitchen table, in front of his wife and children. Ugh.
3.The postage meter is bigger and stronger than you. No, wait, the postage meter is smarter than you.
4.The highs are high and the lows are low. Recently, a judge issued an unfavorable decision in my client's case.  In a matter of twenty minutes, four weeks of research, writing, corralling witnesses, gathering evidence, and re-traumatizing a client who had experienced unbelievable cruelty, was undone and as a result, our client faces being returned to the dangerous circumstance from which she fled. I left the courtroom feeling hopeless, frustrated, angry, and questioning the value of my work.
Just over twenty-four hours later, I had the privilege of watching as two incredibly loving and hard-working individuals completed the naturalization process and adopted America as their country of citizenship. They drove away from the meeting jubilant and flashing the uniquely American double thumbs up.
5. People really do make the experience. Despite the apparent extremes, the reality is that every blow is softened and victory sweetened because of the people I get to experience them with.  The individuals I serve, work with, and learn from, not only ensure that I return to equilibrium, but further reassure me that I am asking the appropriate questions and headed in the right direction. As a result of their support, I feel more secure in my discomfort and under their guidance ready to shed the asterisk in my signature block and practice as full-fledged attorney
*All names have been changed to protect the privacy of those involved.