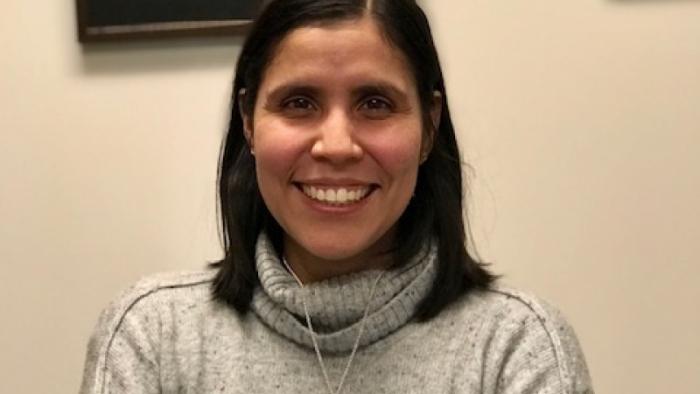 I joined MIRC in January of 2019 to help support MIRC's expanding farmworker and immigrant workers rights litigation team. MIRC's focus on equity and belonging for immigrants in Michigan communities is work that resonates with my lived experience. I was born in Honduras and came to the States a couple of months before I turned 4. I grew up in the Bronx in the 1980s and like many first or second generation Latinx immigrants, I learned and spoke English at school and Spanish at home and church. My parents emphasized working hard, following the rules, and keeping close to family and the small Central American community around us. They instilled a deep belief in the value of education as a means to move out of our "working poor" existence.
As most first-generation immigrants may understand, a crucial first step to "arriving" and getting settled is finding and keeping a job. Even if the work leaves you sapped of all physical and mental energy, even if the way you are treated is demoralizing, even if your hours or pay are not quite enough or right, you keep working. The moral value of work was so ingrained in everyone around me growing up that when I began representing workers and bearing witness to the decisions they made or couldn't make, it all felt very familiar. And it wasn't just that I saw my mom, dad, cousins, uncles and aunts reflected in the faces of my clients. Some who worked alongside me and did not grow up as I did asked questions like: Why would a day laborer continue to work for a contractor who didn't pay one week and will likely not pay the next week? Why would a nanny continue working for a family who takes away so much time from her own family and doesn't pay very much? Why would a farmworker not speak up when pesticide is being sprayed around him? The obvious and straightforward answer is a need for money to provide for oneself and family or a lack of knowledge of one's rights but I know that is only part of the explanation. Without work, what would you do? How would you define yourself? How would others perceive you?
Since beginning my legal career I have come across countless low-wage immigrant workers who have been harassed at work, shorted hours, exposed to dangerous work conditions, threatened with deportation, or quite simply robbed of their wages by unscrupulous employers who rely on these illegal tactics to maintain a competitive business advantage. Yet every worker I have come across or represented has believed in the dignity of their work and has been proud to do the work so many of us won't do for the pay or conditions offered or can't do because we lack the skills. Our clients' steely resolve to maintain their dignity and humanity is what most motivates me to support our community partners and ensure that the right to "a fair day's pay for a fair day's work" is extended to all low-wage immigrant workers, regardless of immigration status.
Wage theft1 and workplace exploitation exists in our immigrant communities because of weak state laws2, current attacks on federal workplace protections3, and lack of enforcement by state and federal agencies4, but also because of our immigration laws and how those laws are used by employers to control or dispose of workers who assert their rights. At MIRC, we understand deeply the interplay between immigration and workplace rights and in alliance with our community partners, we will continue to represent and support Michigan's most vulnerable immigrant workers in their fight for dignity and equity. I am proud and excited to be part of the growing network of Michigan immigrant rights groups that MIRC is a part of. Together, we can raise the voices of Michigan's immigrant workers and take action toward change. If you are interested in learning more about MIRC's Immigrant Workers' Rights team, please contact me or our amazing outreach paralegal Eva Alvarez.
1 Wage theft can occur in many different ways: shorting hours, not paying the minimum wage, not paying required overtime, requiring unlawful deductions or kick-backs are some of the most common. In 2017, the Economic Policy Institute surveyed the 10 most populous states, including Michigan, to determine the rates of minimum wage violations in those states. Their findings revealed that Michigan minimum wage earners lost $63 per week or $3,300 per year due to minimum wage violations alone. Michigan low-wage workers experienced more minimum wage violations than workers in North Carolina, Texas, Pennsylvania, and Georgia.
2 While Michigan has a higher wage standard than the federal minimum wage, state laws allow a greater number of exemptions than federal laws. In Michigan, farmworkers are excluded from state paid sick leave, overtime pay, and some minimum wage protections.  No private right of action exists for workers who experience the most extreme form of wage theft. Meaning, if a worker is not paid for her work, her only option is to file an administrative complaint within one year and she is not entitled to file a lawsuit for her unpaid wages.
3 This current administration has sought to diminish workers' rights by supporting mandatory arbitration, rolling back updates to federal overtime regulations, blocking regulations that protect workers' pay and safety, and seeking to expand the flawed H-2A program. These anti-worker policies, along with anti-immigrant rhetoric and devastating immigration policies have a disproportionate negative effect on farmworkers and low-wage immigrant workers.
4 Lack of enforcement is often connected with the underfunding of government agencies tasked with enforcing employment and labor laws and anti-worker interpretations of laws and regulations by agencies. For an example of harmful state agency interpretations, see the lack of minimum wage protections for workers on certain farms in Michigan.