Latest Updates/ Últimas Novedades
U.S. Supreme Court Issues Decision in Immigration Case
On June 23, 2016, the U.S. Supreme Court issued a decision in U.S. v. Texas, which began when Texas and 25 other states (including Michigan) challenged the implementation of President Obama's 2014 DAPA and expanded DACA programs. The district court in Texas issued a nationwide injunction against the programs, and the federal government appealed.  
The Supreme Court did not reach a majority and tied 4-4. This means that the Texas court's nationwide injunction remains in place. The DAPA and expanded DACA programs will not move forward for now.  
The next steps for the DAPA and expanded DACA case are not clear, but it is unlikely that any resolution will be reached in 2016. The case could proceed to a trial in the lower court at some point after this year. Also, the federal government could petition for rehearing with the Supreme Court, especially when the current vacancy is filled and the Court again has 9 members.
The original 2012 DACA program is not affected by the case, as it is not being challenged. Recipients of deferred action under the 2012 DACA program continue to have valid employment authorization and can apply for renewal at the appropriate time. People who qualify under the original 2012 DACA program can continue to apply for deferred action for the first time.
The Court's decision today also does not affect enforcement priorities that were revised by President Obama and the Department of Homeland Security in November 2014. This means that parents who are the primary caretakers of U.S. citizen and permanent resident children should not expect any changes in their day-to-day life so long as they do not become priorities for removal (e.g. criminal records and previous immigration violations).
---
MIBlog Is Here!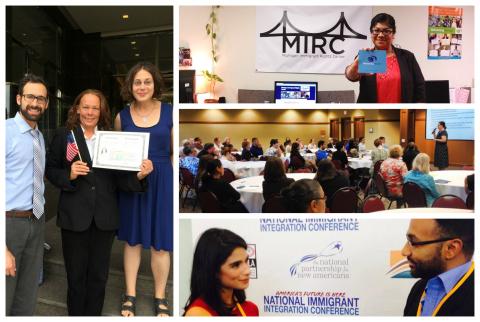 MIBlog is a platform where we recognize exceptional advocacy for Michigan's immigrants and highlight experiences of clients. We want to foster an online culture that promotes justice for all immigrants. Click the "MIBlog" tab on above menu to read our latests posts.