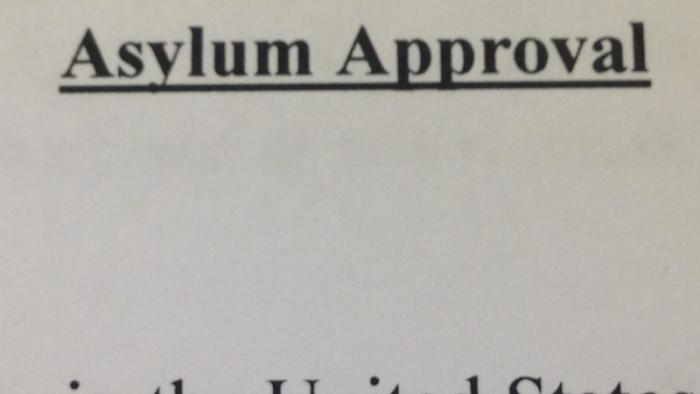 As a young attorney, there's nothing quite like the first time you get a successful outcome on one of your cases. It is the satisfaction of knowing that all of that education and learning has you in this place where your sweat and work produces real results that are more than a grade on your law school transcript. But as an immigration lawyer with Michigan Immigrant Rights Center (MIRC), that first win was so much more than a step in my career, it was a day where I get to call my clients and celebrate their dreams coming true and their protection being granted. This, my first asylum case being granted by the USCIS Asylum Office in Chicago, is a story of learning that there is hope even when things seem lost, time and time again.
My two clients are siblings. Their parents had traveled to the U.S. to be able to provide for their children when the children were young. The two siblings lived with some family members. While living with those family members, the siblings endured constant abuse. They lived in a country that does not provide protections to children. Children in abusive situations do not have protective services looking out for their well-being or places of refuge for a child to flee. Having no relief from the abuse, the teenage siblings made the harrowing journey to the United States with only each other. Arriving in the U.S. they were free from their abuser, but they have to face the immigration deportation proceedings alone. They struggled to find an attorney, dealing with limited resources, scarce attorney availability, and getting rejected by various attorneys. Time and time again, it could have been easy to give up hope, but the siblings and their family kept hope and leaned on their faith.
Then in December, MIRC hired new attorneys to represent Unaccompanied Children (UC) who were facing immigration court proceedings. Being one of the new attorneys that MIRC had hired, the siblings were my first clients. I got to know them and their stories. Together we prepared their asylum applications and eventually traveled to Chicago for their asylum interviews. At the interviews, as in their applications, the siblings told of the abuse, threats, and many sufferings they endured in their home country and would certainly endure if they had to return. However even the interview brought uncertainties with some things going wrong that left us questioning, whether these much deserving siblings would have to face another door shut in their faces and have to fight the uphill battle of requesting asylum before the immigration court as their last chance. We wondered if hope may have been lost again.
We all returned from our long and arduous trip to Chicago to wait. A short month later (when waiting for asylum decisions, trust me one month is short), we received a letter in the mail for one of the siblings. Asylum granted. We anxiously waited for a letter from the other sibling, but after a few long days, the other sibling received a letter as well. Asylum granted. The weight of these letters cannot be measured. For me, there was excitement for the "win" and joy for what this meant for my clients. For the siblings and their family, this meant relief beyond compare. They now could rest knowing that they were safe, not only in not having to return to persecution, but they were safe from the court process and the uncertainty that comes with that.
This moment of knowing that my first clients had received the protections of asylum that we sought for them was a moment of great accomplishment, but there is still more to do. These siblings have the benefits and protections of asylum, but this is just the first step for them and there are many others who are in need. For them, their whole journey in the U.S. is just beginning as they are attending school, getting acclimated, and finding their place now that they know they have the security to put down roots. For me, and all of the other attorneys at MIRC, our work has not come to an end with this one success story. This is just the beginning. We will continually seek to bring hope through our work as immigration attorneys to those who are still seeking protections, and work diligently for similar results in the days to come.