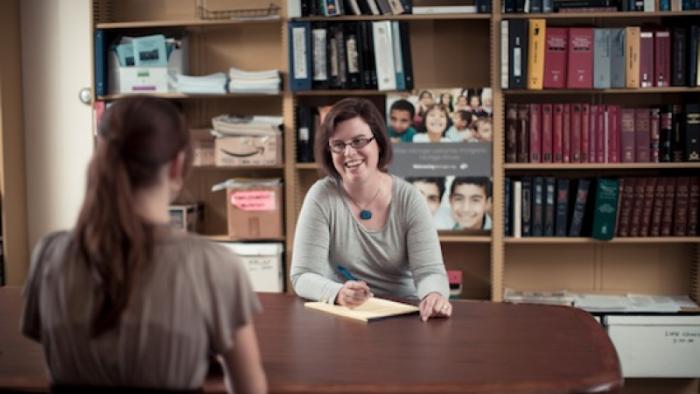 Lots of folks who know MIRC might not know that we're just one part of an amazing statewide legal aid program:  the Michigan Advocacy Program (MAP) that is celebrating it's 50th anniversary this month!  Maybe you knew MAP by our former name (which is still the name of our regional civil legal aid offices), Legal Services of South Central Michigan.  Our new name reflects our statewide character and the advocacy that's at the heart of all of our work, whether it's on behalf of individual clients or their communities.
I am so proud to be a legal aid lawyer and to be part of our MAP team.   I started my career with MAP's Farmworker Legal Services program in 2003, and during my years here, I've worked with truly amazing colleagues and leadership who approach their role as poverty lawyers and advocates as a vocation.  I'm so grateful to be a part of a true community of practice that thinks about how to solve our clients' individual problems and also constantly looks critically at the systems that impact our clients' lives and communities.  For me, that balance is critical to staying resilient as we walk alongside clients experiencing tremendous injustice.  If I could only help one person at a time and I knew there were millions of folks I didn't have the resources to help, I'd be too frustrated to keep going.  If I could only work on the big picture and never really got to see the impact on individuals, that would be awfully hard, too.  As a legal aid attorney and advocate, I get to see how attaining legal immigration status or vindicating a right changes the lives of my clients and their children forever. We also get to bring the kinds of cases that have system-wide impact.  We provide technical expertise and support to policy makers and institutional leaders whose decisions can affect thousands of immigrants in our state.  
I feel the weight of the 50 years of MAP history behind everything we do and I'm truly thankful for all those who have contributed and will continue to dedicate time, talent, and resources to our collective work.  I have the privilege of hearing about the impact of that work directly from our clients.  I'm the one who is told again and again by people from every one of the world's religions that they and their family pray for us daily.   If you've supported our work in any way through the years or do in the future, know that those benefits accrue to you, too.
Learn more about all MAP does at www.miadvocacy.org